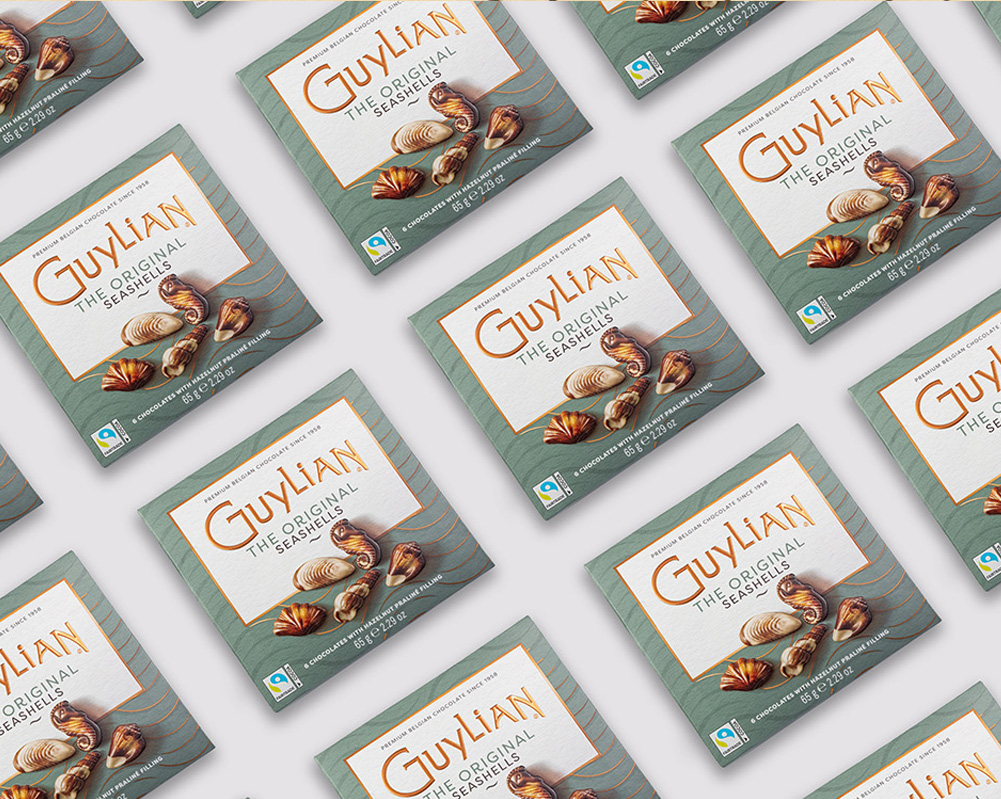 Guylian's ambitious relaunch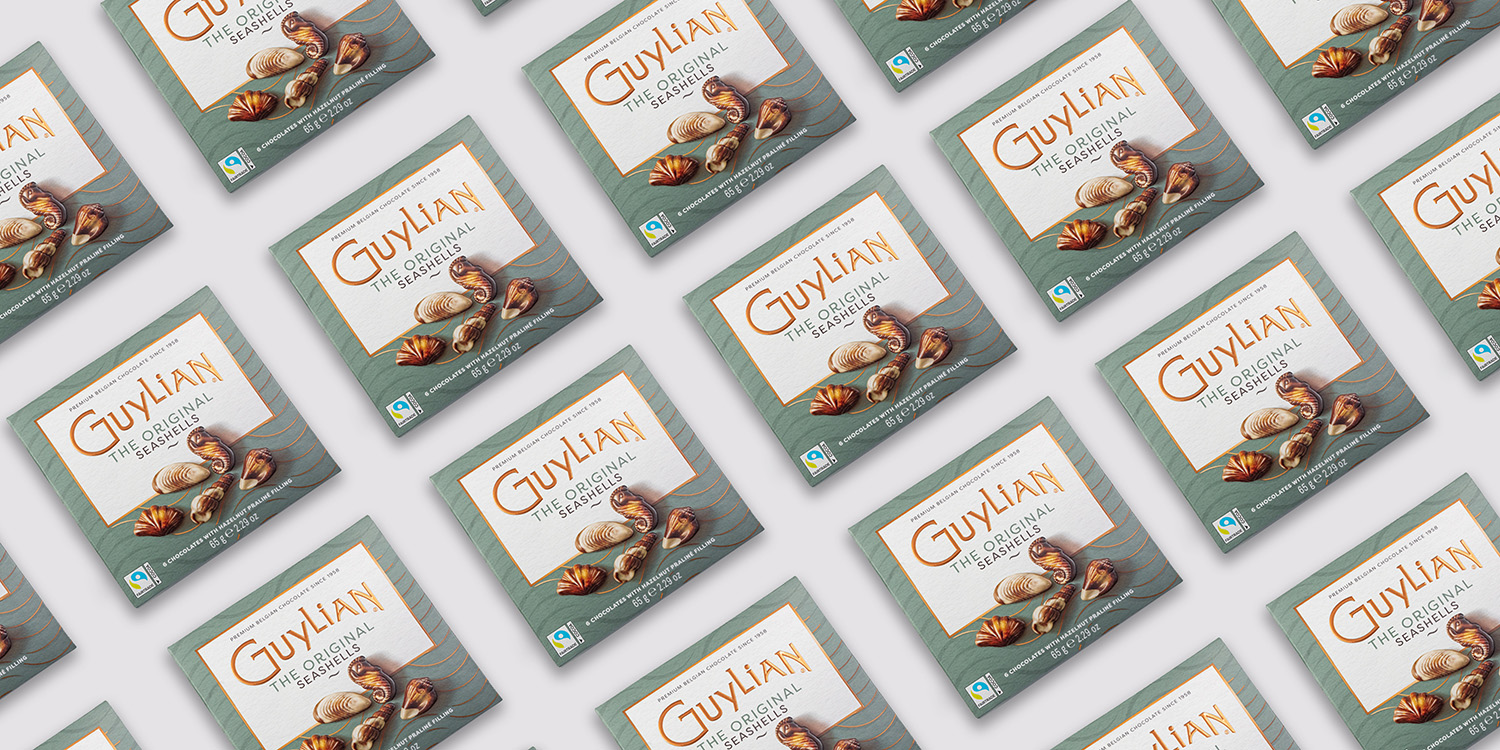 Guylian has been known for its delicious chocolate Seashells since 1958. Gradually, the recognizable white box conquered the whole world and the Seashells were available in more than 120 countries. After more than 60 years, we decided to implement a complete rebranding that is noticeable in terms of packaging, taste and sustainability.
All Seashells are filled with a creamy hazelnut praliné filling that is still completely made in our production site in Sint-Niklaas, in copper kettles. Our Master Pralineurs ensure that the hazelnuts are perfectly caramelized to create a true taste sensation. The improved recipe that you will find in the new boxes has a more intense hazelnut taste and is only made with hazelnuts in the best quality shells. You can taste that when you enjoy a Guylian Seashell.
In addition to the new look & feel of our packaging and the improved hazelnut recipe, we have made many improvements in the field of sustainability and we can proudly say that we have become the frontrunner in the Belgian chocolate sector. The new packaging is 100% recyclable and the trays inside the boxes are now also transparent, which has a positive impact on the recycling process. The biggest positive change in terms of sustainability is the switch to 100% Fairtrade cocoa. For example, we offer our cocoa suppliers a guaranteed minimum price, which also ensures improvements in their communities and on their farms.
Curious about more? Take a look at our sustainability page!