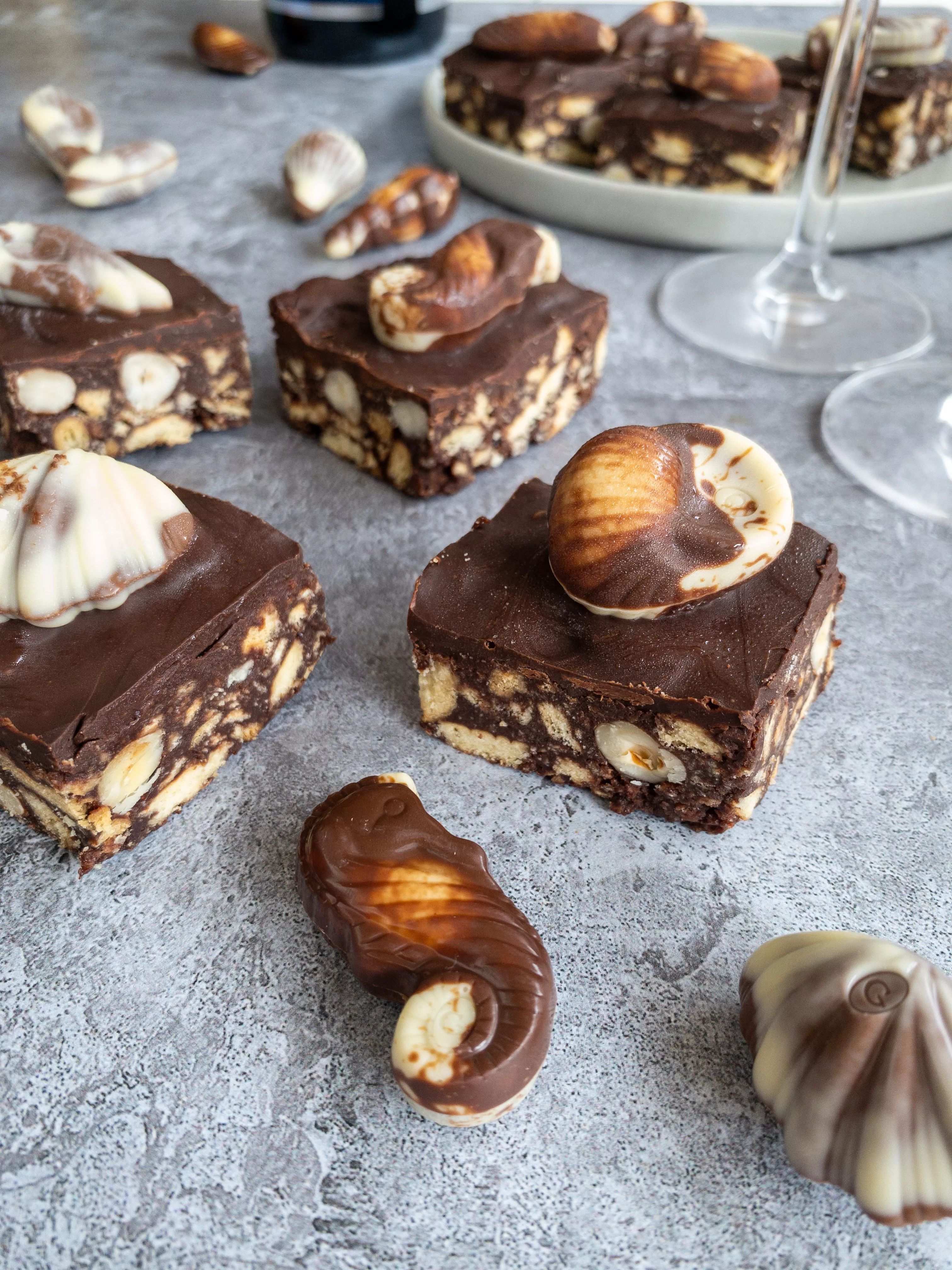 Chocolate Biscuit Squares
Intro
These chocolate biscuit squares with rich whole hazelnuts and a topping of Guylian Belgian Chocolate Sea Shells are the ideal snack with a cup of tea or as a dessert with a scoop of ice cream.
Ingredients
For the Chocolate Biscuit Squares:
Remarks
For the Chocolate Biscuit Squares:

Lightly grease and line a 20cm square tin and line with non-stick baking parchment.

In a medium saucepan, gently melt the chocolate, butter, and golden syrup until smooth. Set aside to cool slightly.

In a large bowl, break the biscuits into small pieces, around 2 - 3cm wide. Add the hazelnuts.

Add the egg to the slightly cooled chocolate mixture and whisk until it thickens slightly and forms a shiny emulsion.

Pour the chocolate mixture over the biscuits and hazelnuts, stirring until all pieces are completely coated. Scrape into your prepared tin and smooth the top flat.

For the Finishing Touch:

Melt the chocolates in a bain-marie or the microwave, then pour over the top of the biscuit cake until smooth and even.

Place the Guylian chocolate Sea Shells equal distance apart on top each shell should sit in the middle of a square. Refrigerate until completely set (2 - 3 hours).

Cut the cold biscuit cake into squares. NB: using a sharp knife dipped in warm water will help you achieve neater edges.