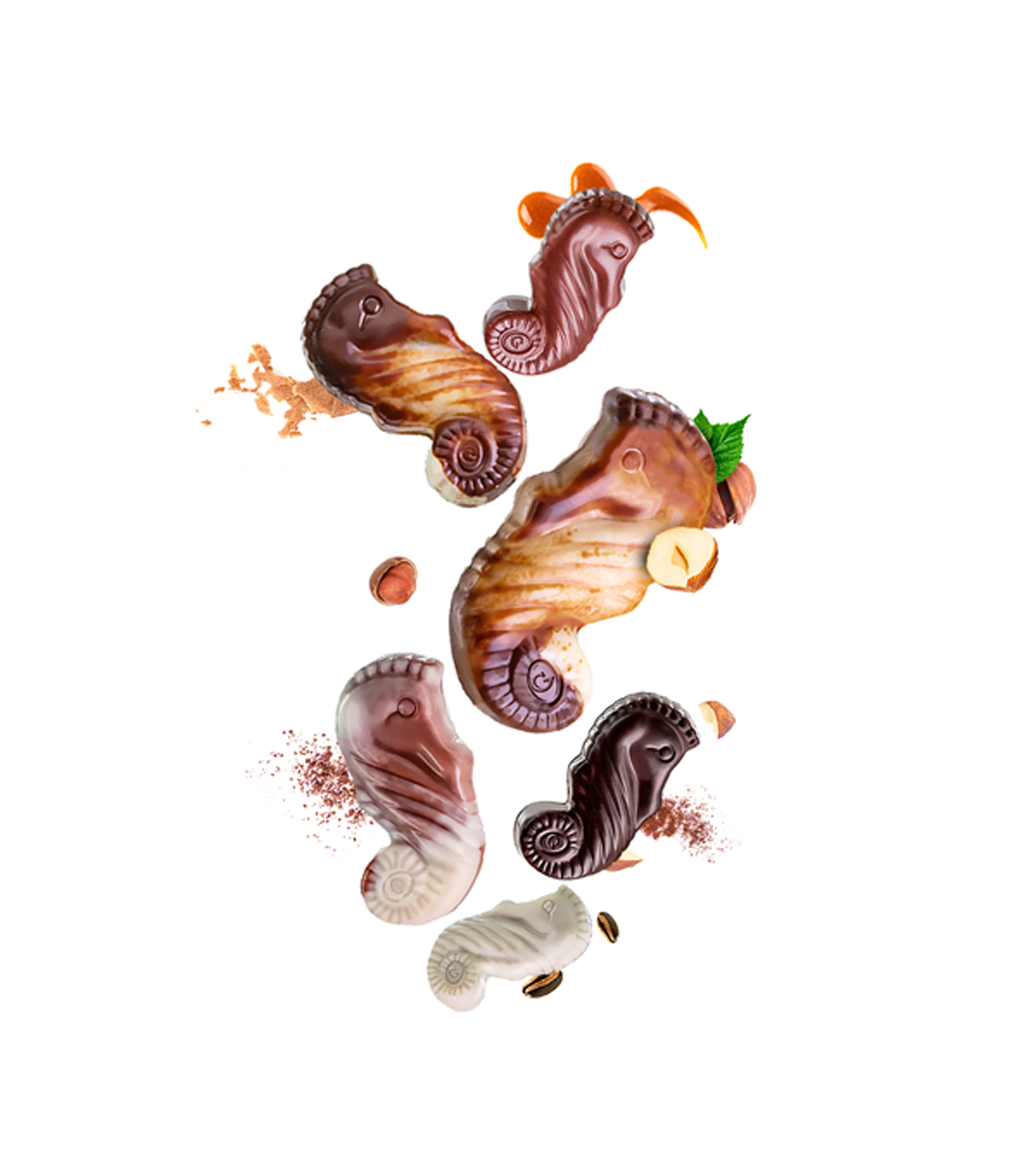 Our original Seahorses are a chocolate lover's dream. A beautiful collection of flavours means there is something for everyone. Will you go for our famous hazelnut praliné, or perhaps soft caramel or milk truffle?
How are the Seahorses made?
Ingredients of the Seahorses
We stand for the sustainable origin and quality of each ingredient, guaranteeing delicious chocolates for you and a better world for us all.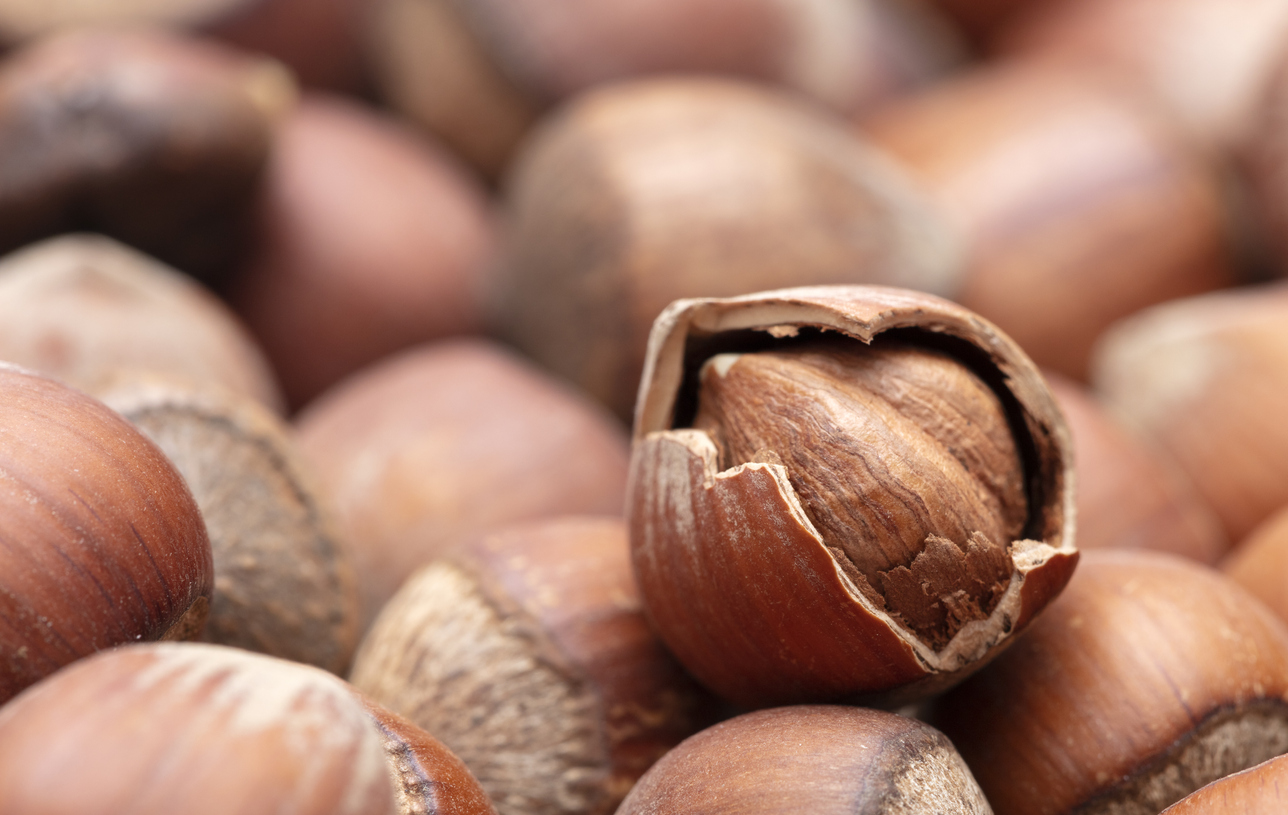 Our Mediterranean hazelnuts are grilled in-house in copper kettles, exactly like Guy Foubert, our founder, used to do. This method of grilling and caramelising hazelnuts, under the watchful eye of our Master Chocolatiers, is the key to the typical creamy taste of our praliné filling.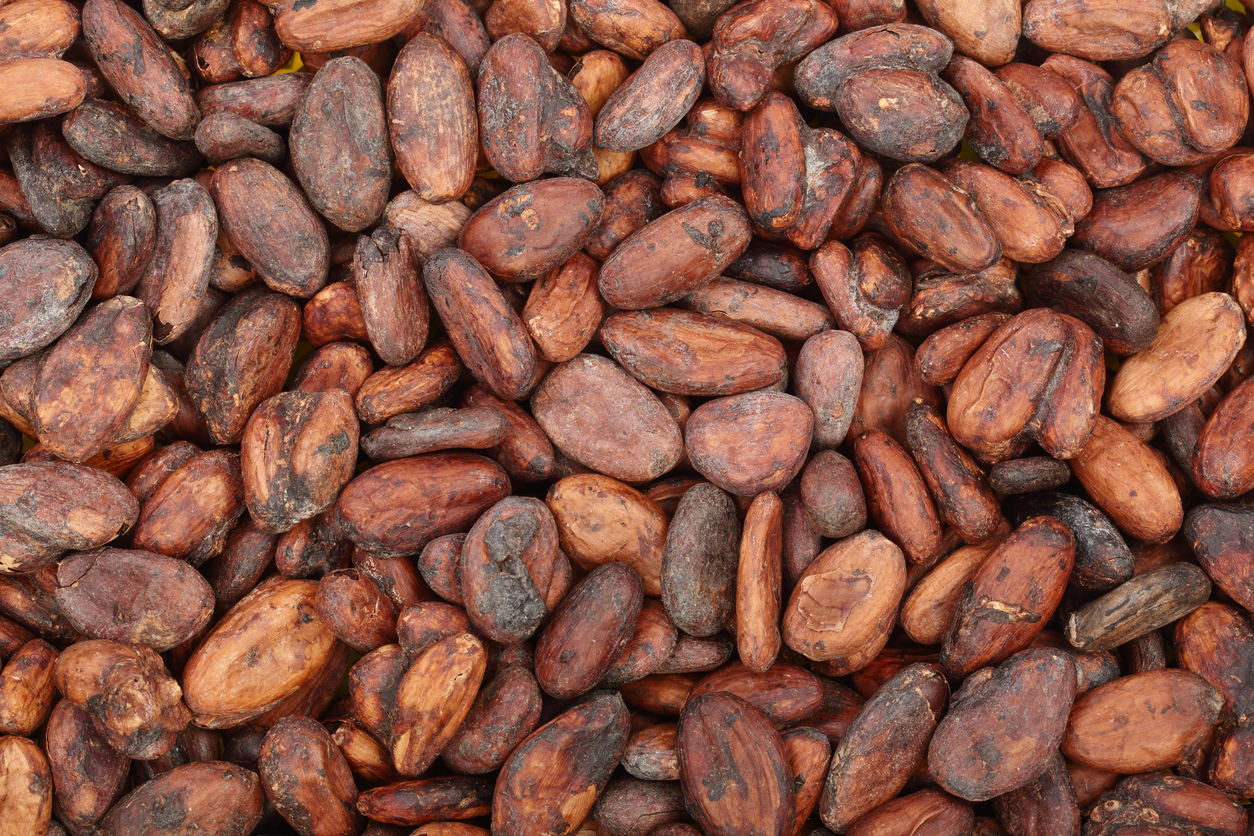 Our Fairtrade cocoa is sustainably grown in West-Africa and our farmers receive a fair wage offering them equal opportunities. After harvesting the beans, they are dried, ground and turned into cocoa butter. This creates the famous sensational taste of our chocolate, that slowly melts in your mouth.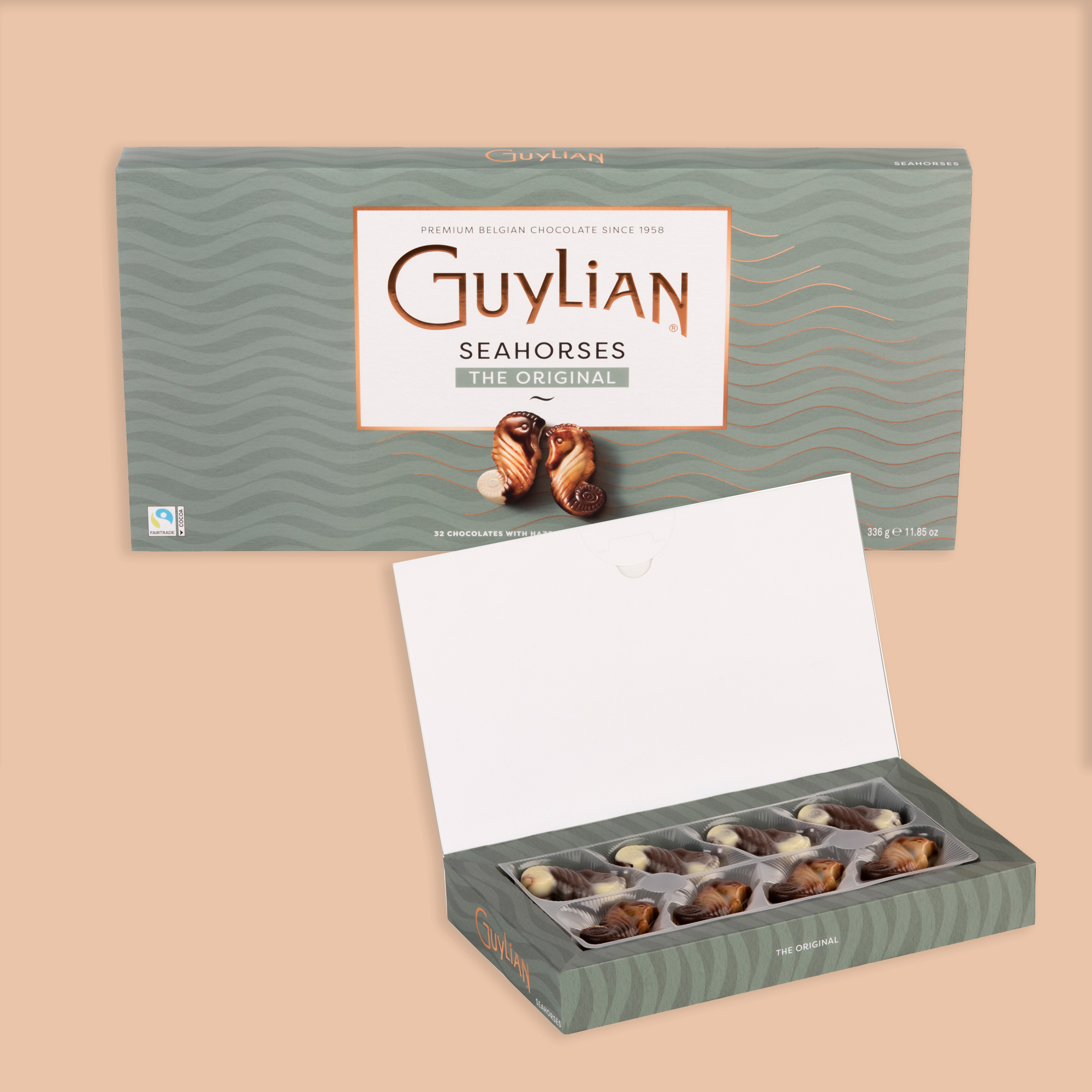 Our Seahorses packaging is 100% recyclable
Our packaging consists of various components, all of which are 100% recyclable.
The new packaging is made of 100% FSCE cardboard which comes from sustainably managed forests. This packaging was already recyclable, but by omitting the window we can further reduce the amount of plastic.
Inside the box, all the chocolates are held in place thanks to the blister, which is also necessary to protect our chocolates against damage and ensures food safety. It is made of polypropylene (PP). PP is a recyclable thermoplastic polymer. Because the new blisters have become transparent, the recycling process is shortened.
Guylian wants to avoid food waste at all times. We take various initiatives for this during the production process, such as the use of a foil around the packaging that is easily removable and recyclable, so that the product stays fresh longer. Thanks to this foil and many other initiatives in our production site, we can proudly state that our food waste is only 0.1%!
You can also contribute to the efforts of preserving the environment, by correctly sorting and recycling all our packaging.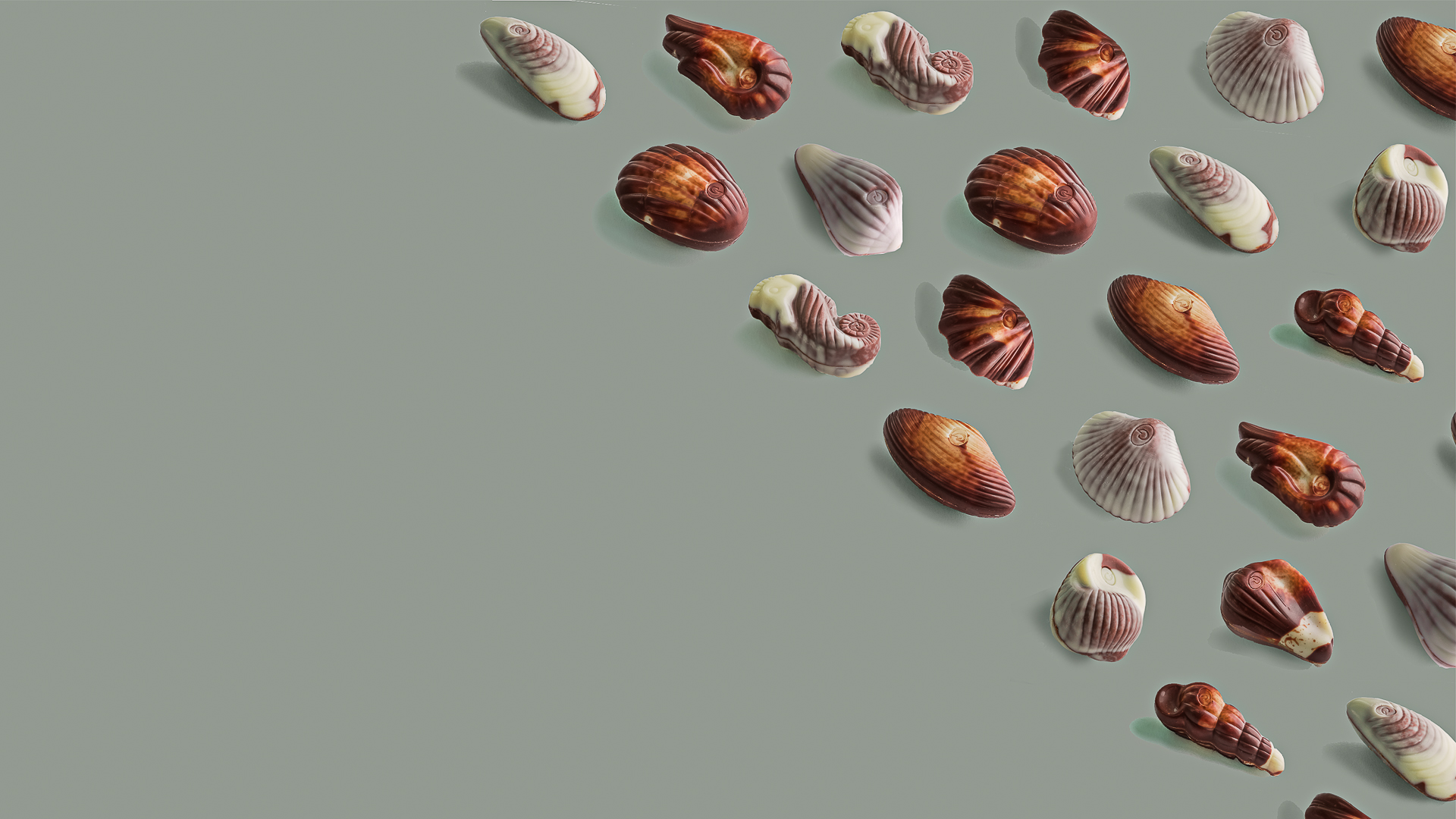 Where can I buy Guylian chocolates?
Find an online store and enjoy them at home!
All
Brownie
Cake
Cupcakes
Other
Pie